Our excellent education
The French higher education system is embedded in the European model and is organised in three programmes: Bachelor, Master and Doctorate.
In France the top qualifications in Engineering or Management are delivered by the Grandes Écoles.
These Grandes Écoles offer courses leading to the diplôme Grande École d'ingénieurs (MSc in engineering).
The Nobel Prize winners
Importants achievements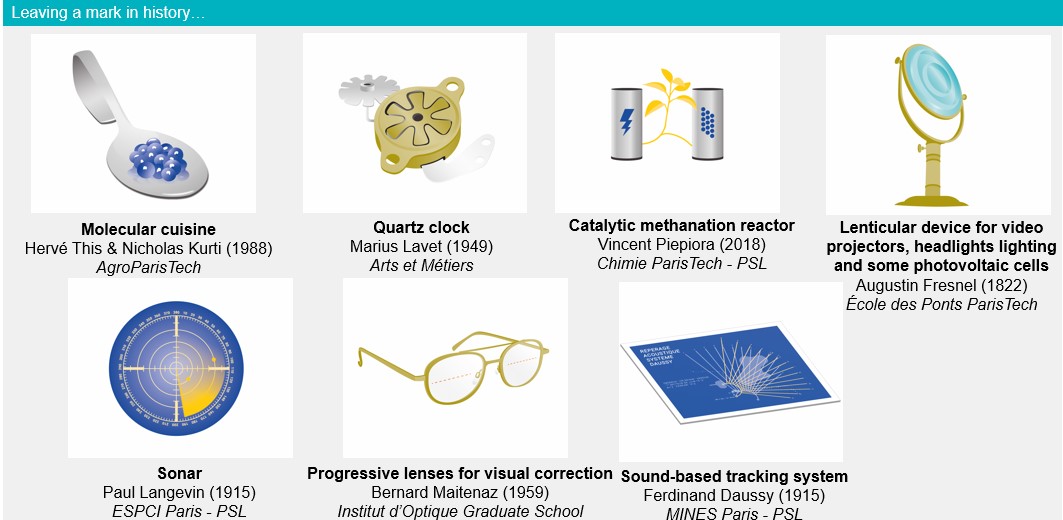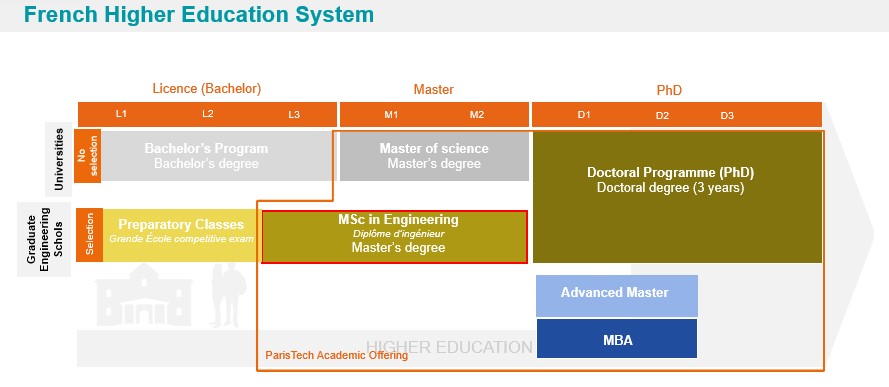 Excellent education which attracts the best students
ParisTech brings together 10 of these engineering Grandes Écoles in the Ile-de-France region, which are acknowledged as the best in their fields, and are characterised by their high standard of education and the excellence of their teaching staff and laboratories.
They offer a wide range of academic programmes:
Diplôme d'Ingénieur (MSc in Engineering)
Master of Science
Doctoral programs (PhD)
MBA
Executive Education
The Diplômes Grandes Écoles deliver high-quality education which is distinguished by:
a competitive and selective environment on admission and throughout the course.

innovative teaching methods which combine theory and practice

strong scientific potential

close partnerships with business and the world of research

an international presence
ParisTech is also deeply committed to promoting the value of the doctoral programmes of its Grandes Écoles. High-quality research, international collaboration and technical innovation are at the heart of doctoral curricula.
What is a ParisTech engineer?
Christian Lerminiaux, Director of Chimie ParisTech - PSL (2019)