Russia admission programme
Due to the current situation, the recruitment campaign of Russian students in the frame of existing agreements is suspended for this year. Thus, ParisTech will not recruit any student in Russia in the frame of our existing agreements. Students in Russia, and in particular from ParisTech partner universities, who are willing to study engineering during 2 years in France from September 2023 to get the French « Diplôme d'ingénieur » with us are invited to consult our ParisTech website and to apply "individually" through the « Other countries » campaign.
Enhance your career prospects: ParisTech encourages bright, ambitious students to apply for a Double Master's degree in Science and Engineering ("Diplôme d'ingénieur") at the most prestigious French Grandes Ecoles, a unique opportunity for an international career, or for pursuing a PhD.
This admission program allows you to candidate simultaneously to 7 of ParisTech schools for admission into a double degree program at master level ("Diplôme d'ingénieur", see chart below).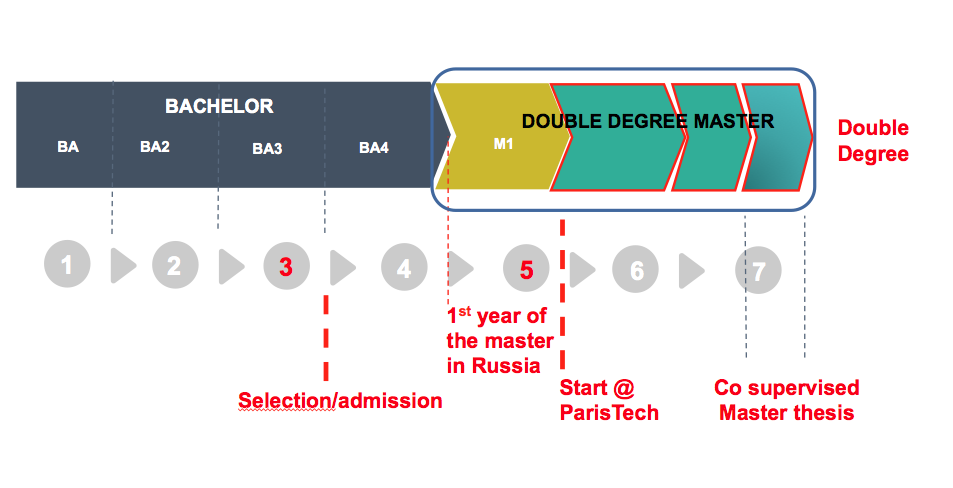 ParisTech Grandes Écoles in the International Admission Program: